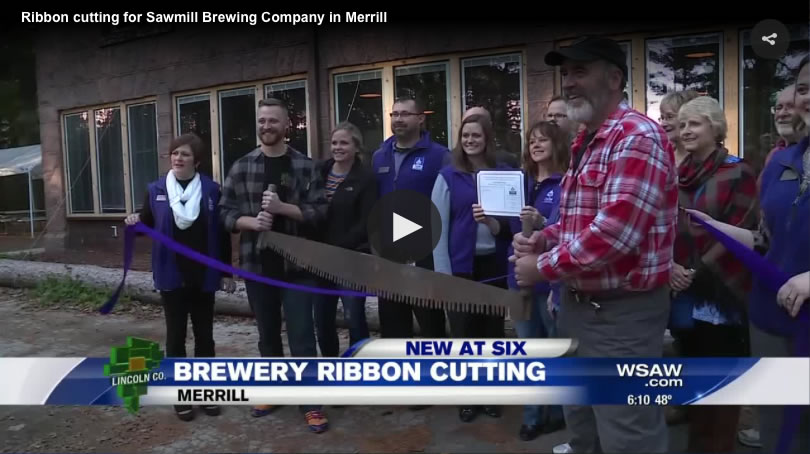 excerpt from WSAW
MERRILL, Wis. (WSAW) — The Merrill Chamber of Commerce officially welcomed a new brewing company to the area despite opening earlier this year.
Sawmill Brewing Company owner Stan Janowiak said he requested the ceremony be held until they were brewing their own beer, despite opening in March.
Read the story and view the broadcast at WSAW.